CARS!
5T - 12 yrs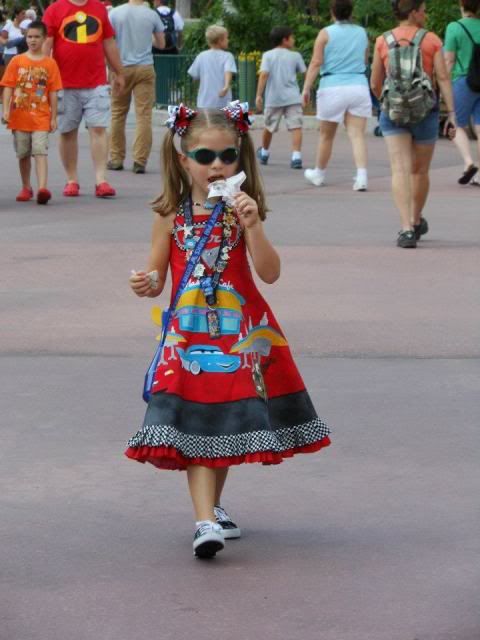 Custom Size 5T to 12 Years
This was made as a specific order from a client and I liked it so much I decided to offer it to the general public. I love how it turned out...it's so cheerful and fun and with the news CARS movie coming out this summer it's sure to be a hit.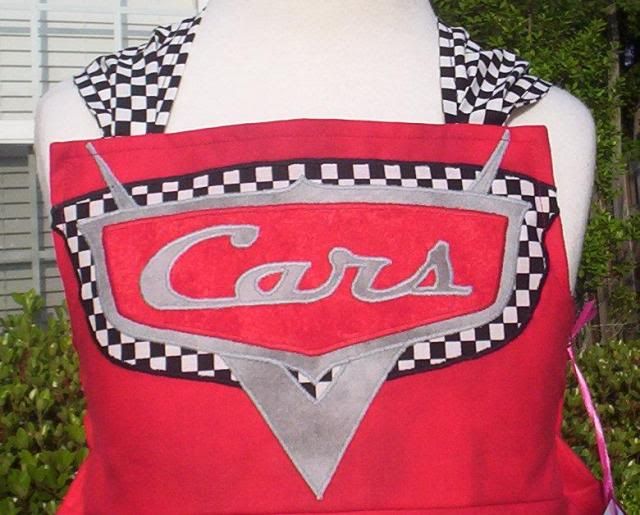 On the front of the skirt we have Flo's V8 Cafe where our friends Lightening McQueen, TowMater and Flo herself are all featured...with the CARS logo prominently displayed on the bib.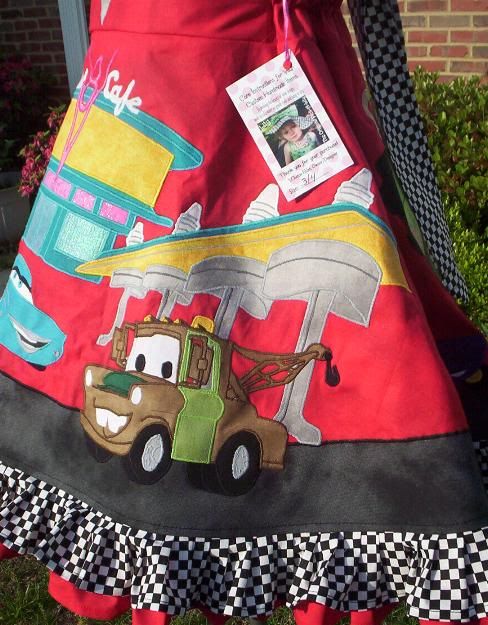 The back has 2 of my personal favorites, Guido & Luigi parked outside of Luigi's business Casa Della Tires.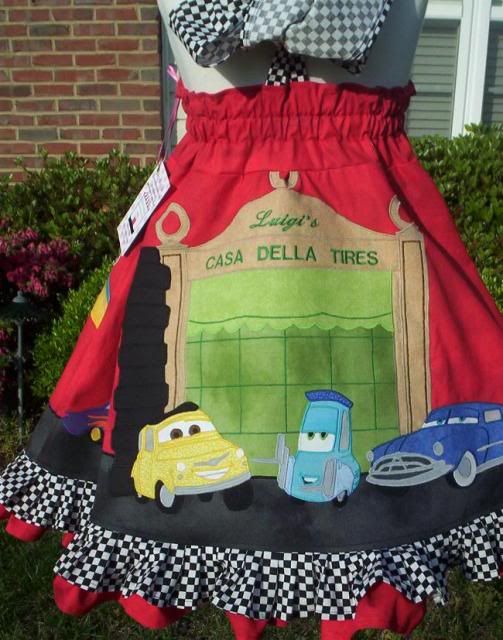 These darling Italians are joined by Doc, Ramone & Sally the Porsche.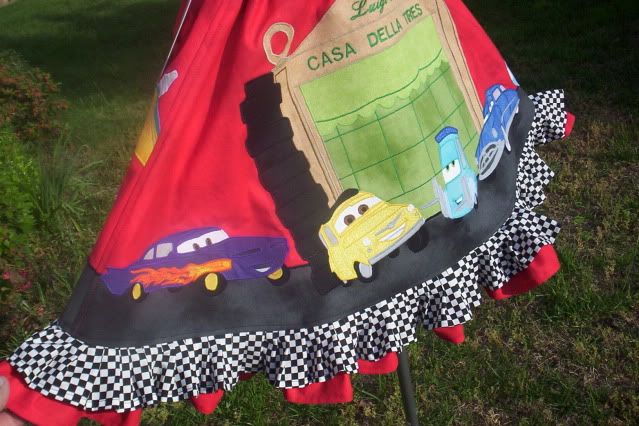 *Because of the style of this dress and the number of appliques, it can not be made in a sizes smaller than a SOLID 5T, but please take a look at our other Disney designs for smaller sizes or email me for ideas for the younger ones.
~Disclaimer~ This outfit is designed and sewn by me and is NOT a licensed product of any companies or organizations.
Due to overwhelming demand, I can no longer guarantee a 4-5 week delivery. Deliveries will be scheduled at individual point of order. Please email your travel date before ordering. Thank you!